Branding, Identity, Image Fashion Campaign – Film & Visuals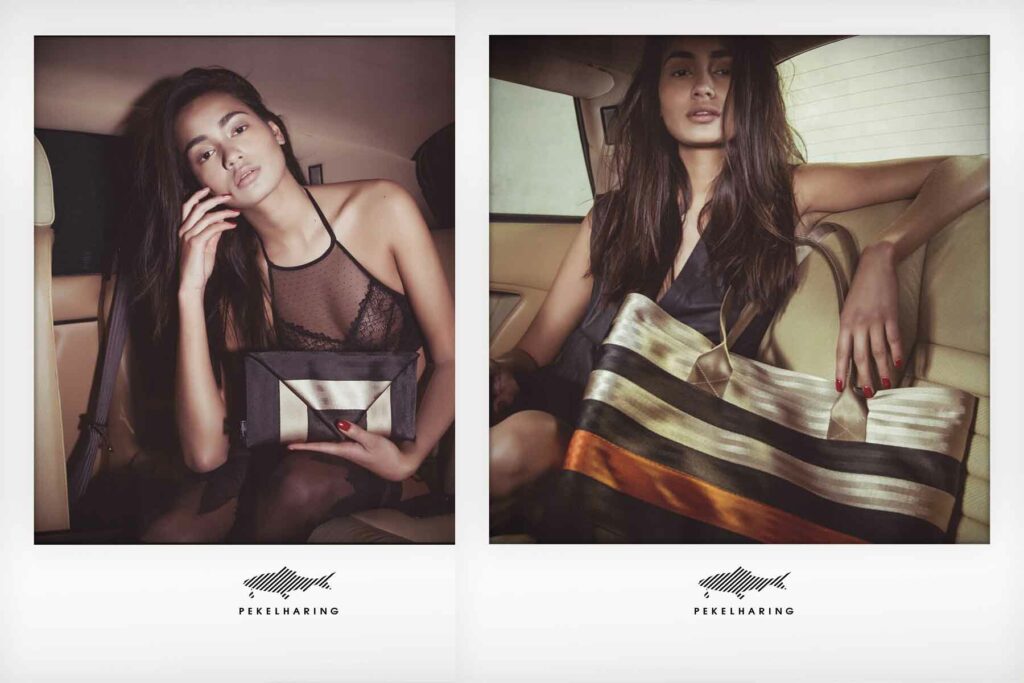 Giving an Image to recycled seatbelts!
Using old luxury cars as a background for advertising imagery made perfectly sense to the concept we developed for Pekelharing Industrial Design. Adding class and a luxury feel as well as fashion to beautiful handbags made of recycled seat belts . The budget restrictions called for a new approach and an innovative creative solution to production and shooting. So while photographing with a DSLR camera, the images were post produced on an Iphone 6 which meant we we managed to produce 150 amazing polaroids from one day of shooting. As a little extra we created an Advertising image/content film with material shot randomly during the shoot as well as a making-of film. Pioneering professional content production creativity with the iPhone 6.
above identity film shot with iphone 6